What Is Conveyancing For When Buying A House?
Buying a house is an exciting and life-changing event, but along with the anticipation of creating new memories in your future home, the process of actually purchasing a property can be fraught with legalese and procedural nuance. For those of you who are venturing into the property market in the picturesque county of Cheshire, one important aspect you need to familiarize yourself with is conveyancing. But what exactly is conveyancing, and why is it an essential part of buying a house in Cheshire, you ask? Let's dive in and unpack this crucial step to ensure you can navigate the process with confidence and ease.
Understand the Basics: What is Conveyancing?
At its core, conveyancing is the legal process of transferring property ownership from one person to another. It begins after your offer on a house has been accepted and ends when you receive the keys. You might be thinking, "That sounds simple enough, right?" However, the conveyancing process is detailed, and it involves several key stages that require careful management to avoid any potential pitfalls.
The Key Stages of Conveyancing When Buying a House in Cheshire
1. Instructing a Conveyancer
Once your offer on a house has been accepted, it's time to choose and instruct a conveyancer or a solicitor to handle the legal aspects of the property transfer. You could opt for a local Cheshire-based firm, which might have the advantage of having more intimate knowledge of area-specific issues, or go with a national service, which might offer more competitive rates. Whichever you choose, ensure they have a good track record and come highly recommended.
2. Legal Work Begins
Your conveyancer will start by examining the draft contract and supporting documents provided by the seller's conveyancer. They'll carry out searches to discover any legal issues you should be aware of. In Cheshire, for example, they may look into local planning developments, check for potential Cheshire salt mining effects on the property, and assess flood risks or conservation area restrictions, among other concerns.
3. Property Searches and Surveys
This step is about due diligence. Your conveyancer will conduct several searches with local authorities and other agencies to uncover any hidden issues. Think of this as homework to ensure no surprises after you move in. They typically cover local authority searches, water and drainage searches, environmental searches, and sometimes additional searches particular to Cheshire or the property itself.
4. Reviewing Results and Addressing Issues
If the searches raise any red flags, your conveyancer will discuss these with you. For instance, if there's a planned high-speed rail link (like HS2) close to your property that could disturb your peace or affect future property values, it's something you'll want to consider.
5. Mortgage Offer and Survey
Assuming you're purchasing with a mortgage, once your lender is satisfied with the value of the property and your financial circumstances, you'll get a formal mortgage offer. Your chosen conveyancer will also examine the details of this offer. Meanwhile, you might also commission a separate property survey to check the house's condition. In Cheshire, considering the unique architectural styles and older heritage properties, this may reveal important information about the state of the building.
6. Signing Contracts
Prepare your pen, because once all inquiries and mortgage details are in order, you'll be ready to sign the contract. This document legally commits you to the purchase. Still, not to worry — your conveyancer will guide you through it and make sure everything is crystal clear.
7. Exchange of Contracts
This is the momentous "no turning back now" stage. You and the seller will exchange contracts, and you will typically pay a deposit, often around 10% of the property's price. At this point, the transaction becomes legally binding, meaning there are financial consequences if either party pulls out.
8. Preparing for Completion
Your conveyancer will now prepare a transfer deed to transfer the property's ownership to you, and you'll agree on a completion date. Completion is the endgame — the day you finally become the owner of the property.
9. Completion Day
On completion day, the remaining balance of the property price is transferred from your conveyancer to the seller's conveyancer. Once received, the seller will vacate the property by an agreed-upon time, and then, the keys are yours! Your conveyancer will also handle paying Stamp Duty Land Tax if applicable and registering you as the new owner with the Land Registry.
10. Post-Completion
Even after receiving your keys, there's a smattering of admin left. Your conveyancer completes the remaining paperwork, ensuring your ownership is recorded and all taxes are settled.
Why Professional Conveyancing is Crucial
You might be wondering, "Can I do this myself?" Technically, you could attempt DIY conveyancing, but it's ill-advised. The process is complex and riddled with legal jargon, requiring meticulous attention to detail. Mistakes can be costly and could cause significant delays or even derail your purchase entirely. Plus, most mortgage lenders require you to use a professional conveyancer or solicitor.
Choosing the Right Conveyancer in Cheshire
When selecting a conveyancer in Cheshire, consider the following:
– Local Knowledge: A conveyancer who knows Cheshire well can provide insights into local issues and may expedite the process.
– Communication: Pick someone who is a good communicator, as you will need to be in regular contact throughout the process.
– Transparency: Go for a conveyancer who offers a fixed fee or a clear pricing structure, reducing the risk of unexpected costs.
– Accreditation: Look for conveyancers who hold accreditations such as the Law Society's Conveyancing Quality Scheme (CQS).
How Long Does Conveyancing Take in Cheshire?
Generally, conveyancing can take anywhere from 8 to 12 weeks, but it is influenced by a multitude of factors, such as the property's chain, your financial situation, the seller's circumstances, and any unforeseen legal issues. Patience is your friend during this time.
Costs Involved in Conveyancing
Conveyancing costs vary, but they generally include:
– Legal Fees: Fees for your conveyancer's time and expertise.
– Search Fees: For the conveyancer to carry out the necessary searches.
– Land Registration Fees: Fees to register your ownership with the Land Registry.
– Additional Costs: Such as Stamp Duty Land Tax, if applicable.
Final Thoughts
Buying a house in Cheshire, with its rolling landscapes and historic towns, is a dream for many. However, the conveyancing process is an intricate and indispensable part of this journey. It ensures that the property you fall in love with becomes yours without any hidden complications. By understanding what conveyancing is, the steps involved, and the importance of having the right professionals by your side, you're now better equipped to take this crucial step towards home ownership.
Stay informed, ask questions, and maintain close communication with your conveyancer throughout the process. This will go a long way in ensuring a smooth transition to your new home in Cheshire. Think of it as a partnership where your conveyancer steers the legal ship while you focus on planning your move and envisioning your life in your new space.
Conveyancing might seem daunting, but with the right assistance and mindset, it's a thoroughly manageable task. So, take it one step at a time, and before you know it, you'll be toasting to your new beginning in the comfort of your Cheshire home.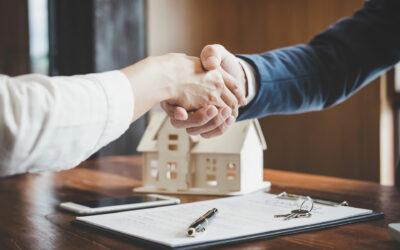 So, you've made the big decision to purchase a house. Exciting times, isn't it? But it can also feel a pretty daunting task. One of those unfamiliar terms that will come up often is 'residential conveyancing'. Don't sweat it though; we will get you up to speed in no...
read more